Information

The following information is designed to answer any questions you may have about your artwork. If you cannot find the answer to your question, please contact us and we will be happy to assist you.

Acceptable File Formats: JPEG and/or TIFF

Image Quality: When possible please select photos that clearly show the person or object you would like engraved. The better the original photo the better your finished piece will be. If you are sending a digital image please use a 2 megapixel or better camera. The largest setting for JPG files should be used. For best results don't send photos printed on a home printer, send the digital image instead. Photos developed or printed at a store are fine.

Photo Specifications: The better the original photo the better your finished piece will be. Photos come in different degrees of quality, such as a photo taken by a professional photographer where the subject is large in the photograph and is in focus vs. a photo taken by an individual that may be out of focus and the subject very small in the frame. The outcome of each item depends upon the type of material used as well as the image quality.

Scanning Image Resolution Requirements: Minimum acceptable resolution is 200 DPI or greater.

File Size: Should be 75% to 100% of the size of the final product being created. For example if you are scanning a photograph for a 6x6 marble tile you should scan the photograph 6x6 inches at 200 DPI.

Please note: Idle Time Designs cannot guarantee best results for unclear, unfocused, low resolution image files sent via the internet. If you are not sure, please mail us the original photo and it will be returned with your item.

Image Retouching and Editing Services: Expert photo editing is available at an extra charge.

Editing can include: Fix lighting or red eye, Scan and clean a logo from your letterhead and Removing the background of a photo for $9.95 each.

Text Selection: Text can be added to most engraved items. Some items are designed for text only while others can combine both images and text.

Text Style: If your piece includes text please choose from the styles below: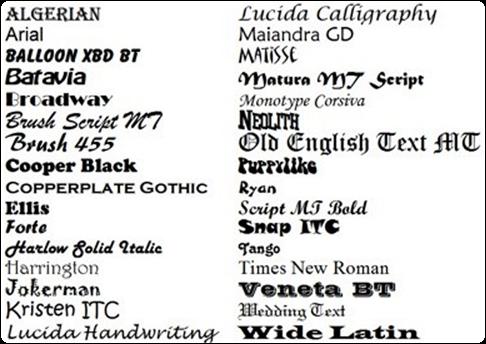 Instructions & Layout



Please provide detailed instruction on how you would like photographs combined or repaired. Please select the text style from the above selection and tell us the Text you would like on your item or no Text and where you would like the text or photos placed. Please advise if image is to be Portrait or landscaped.

Please note: We will engrave words exactly as you have written them; please check capitalization, punctuation, spelling and dates to assure they are correct.

Understanding Image Types: Line art is a black and white image with no shades of gray or color. A photograph can be color or black and white. It can be digital (on your computer) or a print developed at a store. Check item descriptions to see what can be engraved onto each item.

File Limitations: We are unable to accept attachments larger than 5 megabytes.

Payment Information: We gladly accept PayPal, checks, money orders, MasterCard, Visa, Discover, and American Express. On all credit card transactions we require the Security Code and the credit card billing address, city and zip code. If paying by check make checks, payable to Idle Time Designs and please allow 10 days for check processing.

Shipping Costs:Standard shipping time 8-10 business days. Shipping costs will vary depending on physical size and/or weight of purchase.

To protect your photos use a photo mailer or cardboard in your envelope when mailing them to us. We accept digital images on CDs.



Mail your photo or items you want engraved along with your instructions to:

Idle Time Designs
4423 Railroad Ave
Harrisburg, NC 28075

You may e-mail your instructions and your photos to:



[email protected]


Please include a name and phone number

Contact: Brenda Smith 704-456-7655
Business Hours



| | |
| --- | --- |
| Sunday | By Appointment Only |
| Monday | 9:00 AM - 5:00 PM |
| Tuesday | 9:00 AM - 6:00 PM |
| Wednesday | CLOSED |
| Thursday | 9:00 AM - 6:00 PM |
| Friday | 9:00 AM - 5:00 PM |
| Saturday | By Appointment Only |